The Sugar Stop
Categories
BEAUTY PRODUCTS & TREATMENTS
About
UPPER
Upper body consists of underarms, full arms, treasure trail and stomach. Body sugaring allows you to stay smooth and get your confidence back. Imagine not worrying about underarm hair for weeks at a time.
FACE
Your face is the first part of your body to make a statement. Unwanted hair caused by hormonal imbalances, age, and genetics can get in the way of making you look and feel your best. Using a product as gentle as sugar will help you to look and feel confident. Sugar can be done on the entire face, including hair lines (baby hairs and neck).
LOWER
Lower body sugaring is amazing. From toes to your most intimate areas, the reduction of hair will make you a believer in sugaring. As this process exfoliates as well as removing unwanted hair, you will leave feeling smooth and happy you chose The Sugar Stop.
Video Media
Additional Info
The Sugar Stop is your stop for full body hair removal.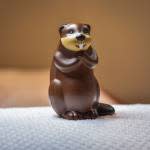 Images