Odyssey House (Women & Children's Shelter)
Categories
Family, Community & Civic Organizations HEALTH INFORMATION & SERVICES
About
Odyssey House is a non-profit organization and registered charity. We provide safe, secure, and supportive accommodation for women and their children who are victims of domestic violence, are in crisis, or in need of a housing alternative. Odyssey House is open 24 hours a day, 7 days a week.
In the 2020/2021 year, we supported 130 women and 123 children at our emergency shelter. We facilitated 58 groups attended by 208 people. Our Trauma counselors provided 748 hours of therapy to 147 individuals. Our second stage shelter supported 18 women and 28 children. Public Education delivered 385 presentations with a total of 7,172 individuals in attendance.
Our Family Resource Centre provided 1018.75 total hours of direct childcare to 66 unique children. Out of those total hours, 17.5 hours were provided to support moms accessing support group sessions and 10 hours were provided to moms accessing community support services. Serenity Place Daycare provided 3018.74 hours of direct childcare to 8 unique children. We had 3,647 calls to the crisis line. These statistic were affected compared to years prior due to the Covid-19 pandemic.
To Donate please click here for a link to our Donation Options page.
IF YOU OR SOMEONE YOU KNOW ARE IN IMMEDIATE DANGER PLEASE CALL 911
Our Services: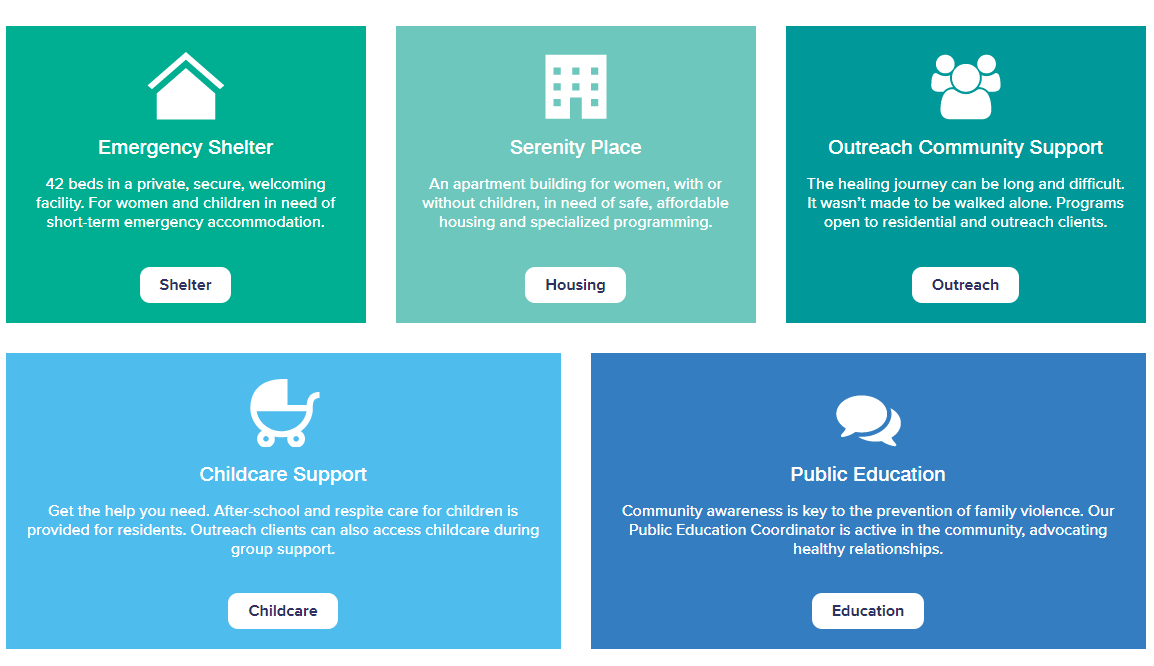 Additional Info

24 Hour Crisis Line: 780-532-2672
Our Vision:
To help women and children break free from the cycle of family violence.
Our Mission
Everyone has the right to live with dignity, safety, and equality.
Images