Across the Floor Dance Studio
About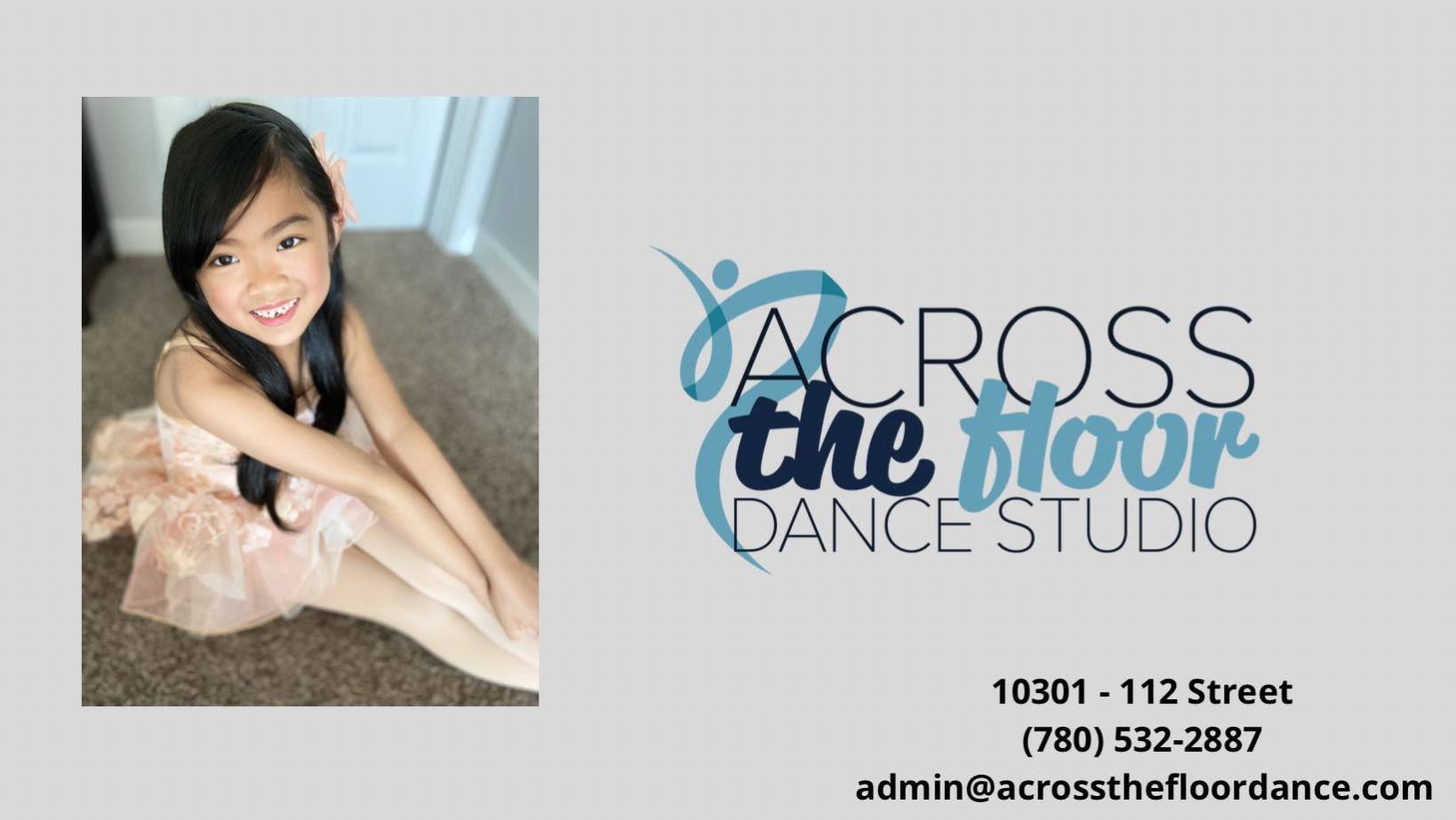 We are a privately-owned studio formed from a community of vibrant dancers under the direction of certified, experienced and talented instructors who are passionate about dance and sharing that love with students. At Across the Floor Dance Studio, or AFDS for short, we believe in creating a safe and family friendly environment for our students that is built on respect.
Our modern, bright, facility offers recreational and competitive training in Ballet, Jazz, Tap, Modern, Lyrical, Contemporary, Hip Hop, and Acro. We have classes for toddlers, preschoolers, children and teens that are both challenging and fun in an environment that encourages every student to build and improve skills, regardless of previous experience and ability. Instructors follow standardized curriculums to teach and prepare students for exams, recitals and competitions.
Additional Info
✅ Quality certified dance instruction.
✅ Encouragement to explore individual artistic abilities.
✅ Safe, positive, and fun learning environment.
✅ Inspire self-discipline, self-confidence and creativity.