LAUNCH - Lunchtime Learning (CCP):The Business of Storytelling for Social Good
Tuesday, May 30, 2023 (11:30 AM - 1:00 PM) (MDT)
Description
A presentation with award-winning media artist and Community Development professional Cara Jones, highlighting the importance of storytelling in promoting social good and creating positive change. This presentation will explore how businesses and organizations can use storytelling to communicate their values and mission, engage with their audience, and drive social impact. Cara will also cover best practices for effective storytelling, such as identifying a clear and compelling story, using data and facts to support the story, and choosing the proper channels for distribution. By effectively leveraging the power of storytelling, businesses can achieve their business goals and make a meaningful impact in the world.
Speaker: Cara Jones is a writer, poet, photographer, and International award-winning short documentary filmmaker. With a passion for creative expression, Cara Jones has established herself as a Community Development & Multimedia Storytelling leader. A graduate of NSCAD University, BFA, Cara is a student in the Master of Business Administration in Community Economic Development at Cape Breton University, Nova Scotia. She recently moved to back to Grande Prairie to take on the role of Peyakoskan Program Coordinator.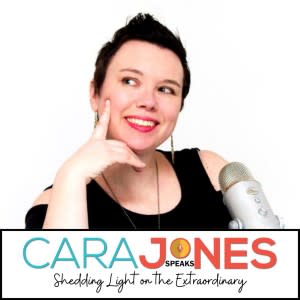 MUST REGISTER - Lunch included. Please advise of any food allergies
Doors open at 11:30 am.
Lunch served from 11:30 am - noon
Presentation from 12:00 pm - 1:00 pm
LIMIT: 40 seats
Chamber Member Price : $25.00 +gst
Non-Chamber Member Price: $30.00 +gst
LAUNCH - Lunchtime learning is a 8 part educational series on different personal & business topics through-out the year and brought to you by the Chamber of Commerce and our Chamber Champion Partnerships. Each topic is taught by Chamber business professionals from a variety of different industries. Each learning session will help you gain practical knowledge, tools and applications to advance your business know how as you learn from leading business experts in our community. Each session is 1.5 hours in length and does include lunch. The information must be non-business specific and general in nature. For inquiries, please contact Kim Brown by phone at 780-532-5340 or email kim@gpchamber.com.
Images
Address
11330 106 Street Centre 2000 (Al Robertson Room)



Grande Prairie

,

AB

T8V 7X9

Canada



Tuesday, May 30, 2023 (11:30 AM - 1:00 PM) (MDT)
Doors open at 11:30 am for registration.
Lunch served from 11:30 am - noon
Presentation from 12:00 pm - 1:00 pm
Categories
Information & Education
Member / Community Events
Chamber Of Commerce