LAUNCH - Lunchtime Learning (CCP):Capitalizing Employee Retention by Optimizing Company Culture
Wednesday, June 21, 2023 (11:30 AM - 1:00 PM) (MDT)
Description
Are you having difficulty retaining great employees? You are not alone. Many industries are experiencing low recruitment and retention outcomes that are becoming costly and disrupting day to day operations.
This is a trend that is statistically suggesting we will be continuing to experience for a while. Well, when we can't change something we choose to adapt in a way that yields productive outcomes.
Join us to discuss how you can increase employee retention through the reconstruction of your company's culture and the language surrounding it. We will dive into the shift in generational perspectives and how we can productively make a shift in culture that will result in long term success and productivity.
SPEAKER: Danielle Hessler, Founder and Senior HR Consultant with Two Twelve Consulting will be joining us to deliver this presentation. Danielle has over fifteen (15) years experience in Human Resources within the Peace Country. Although she is well-versed in all key areas of Human Resources, she specializes in recruitment, employee and labour relations and performance management. Having worked for Peace County Health during their amalgamation to Alberta Health Services, the opportunity allowed Danielle to gain unprecedented experience within the field Change Management. From there, she transitioned to Grande Prairie Regional College where she became their Director of Human Resources. Through this role, Danielle led a team of professionals in providing the HR strategy and support to the College located in Northwestern Alberta. Danielle now offers consulting services in all areas of HR. She and the Two Twelve team provide their experience, knowledge and passion for HR to their loyal clients and offer a unique approach while listening and understanding their needs. You can visit their website at www.twotwelveconsulting.com for more information.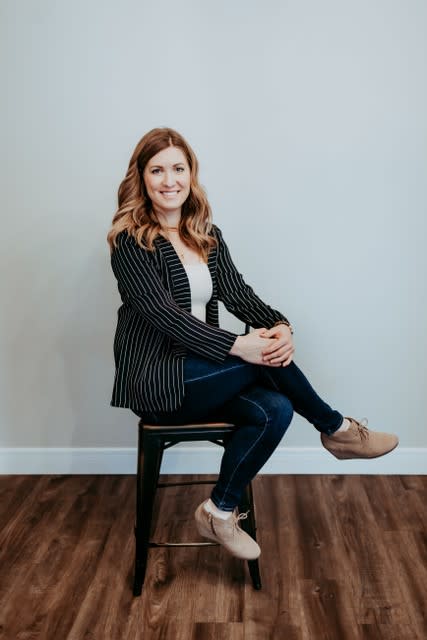 MUST REGISTER - Lunch included. Please advise of any food allergies
Doors open at 11:30 am.
Lunch served from 11:30 am - noon
Presentation from 12:00 pm - 1:00 pm
LIMIT: 40 seats
Chamber Member Price : $25.00 +gst
Non-Chamber Member Price: $30.00 +gst
LAUNCH - Lunchtime learning is a 8 part educational series on different personal & business topics through-out the year and brought to you by the Chamber of Commerce and our Chamber Champion Partnerships. Each topic is taught by Chamber business professionals from a variety of different industries. Each learning session will help you gain practical knowledge, tools and applications to advance your business know how as you learn from leading business experts in our community. Each session is 1.5 hours in length and does include lunch. The information must be non-business specific and general in nature. For inquiries, please contact Kim Brown by phone at 780-532-5340 or email kim@gpchamber.com.
Images
Wednesday, June 21, 2023 (11:30 AM - 1:00 PM) (MDT)
Doors open at 11:30 am for registration.
Lunch served from 11:30 am - noon
Presentation from 12:00 pm - 1:00 pm