Description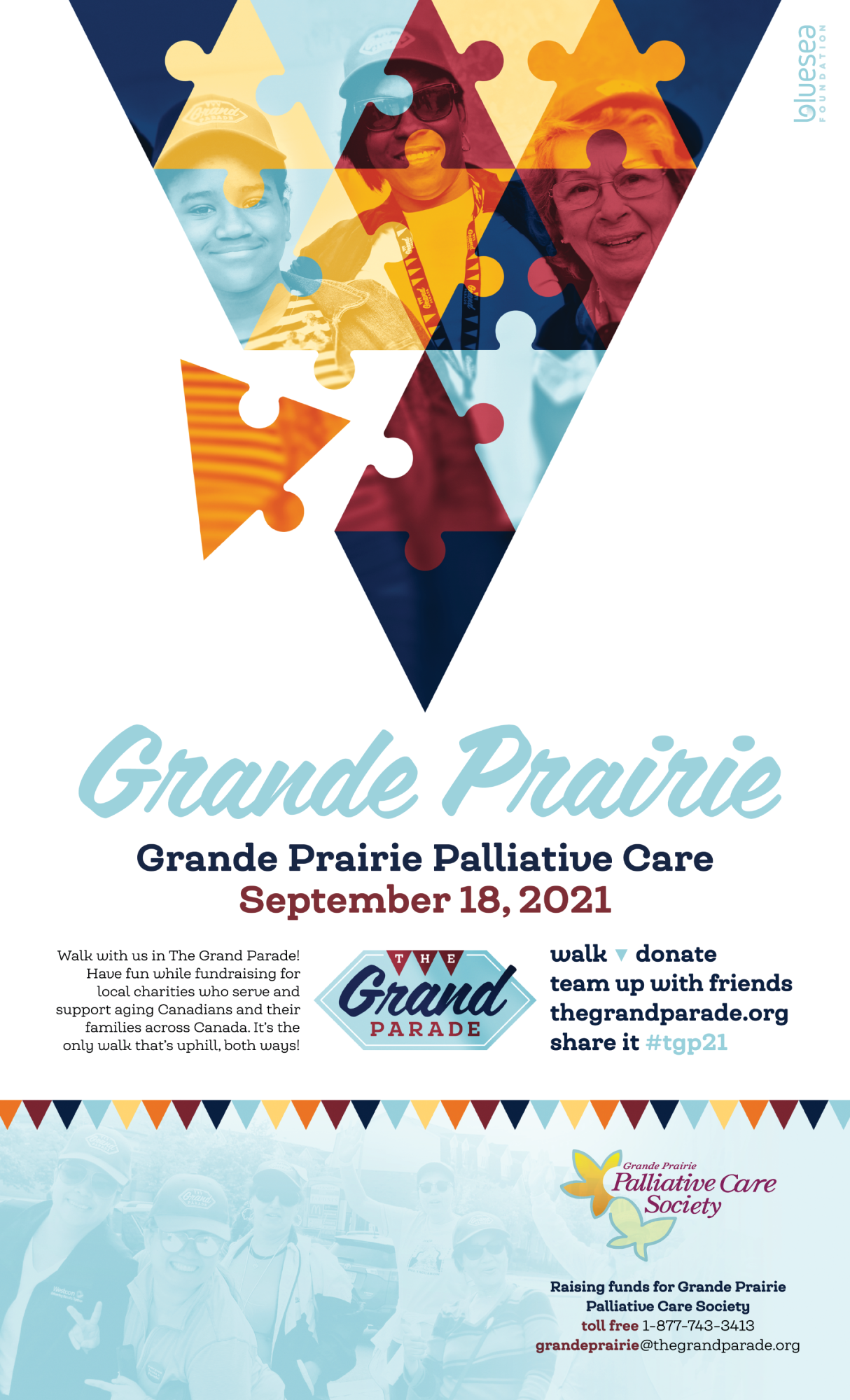 The Grande Prairie Palliative Care Society is hosting a "virtual" walk on September 18, 2021! Support us in the Grande Parade as we raise awareness for palliative care in our community. The funds raised will allow us to assist clients and families in financial need and help us to advocate for expert end-of-life care in our region. It will also give us educational opportunities for our staff and volunteers to better support our clients.
Please help us by donating.
Together we can make a difference!